ARTICLES FROM THE JUNE 2020 MAPLE LEAF:
The Gospel of John, Chapter 6, begins with the story of Jesus feeding the multitude, then going off by Himself, then walking on the water to join the disciples and traveling to the other side of the Lake. While they are on the other side, the crowd catches up to Him and He begins teaching about how the feeding was a sign for something more important: the living bread which He offers through Himself. It's not the only time Jesus addresses a crowd and most of the people end up walking away (probably happened in Luke 14:25-33). The Bible tells us that after His "hard sayings" of John 6:
Because of this many of His disciples turned back and no longer went about with Him. So Jesus asked the twelve, "Do you also wish to go away?"
Simon Peter answered Him, "Lord, to whom can we go? You have the words of eternal life. We have come to believe and know that You are the Holy One of God."
John 6:66-69

Throughout His ministry, Jesus addresses crowds on multiple occasions, and even once says that to go to the towns and proclaim His message was what He came to do (Mark 1:38). He teaches in large group settings a lot, but more of what is recorded in the gospels is His teaching of His disciples. In fact, He even says that there are things they are meant to understand, while the crowds are not (Matthew 13:11). Over the years I have taken this to mean that for Jesus, addressing the crowds was largely a way of "fishing" for followers.

After all, what does Jesus typically say to individuals around Him? FOLLOW ME. (Matthew 4:19, 8:22, 9:9, 10:38, 16:24, 19:21, Mark 1:17, 2:14, 8:34, 10:21, Luke 5:27, 9:23, 9:59, 14:27, 18:22, John 1:43, 10:27, 12:26, 13:36, 21:19, 21:22)

I do not have the space to talk a lot of Christian history here, but I am struck by how in various points in history, such as the emergence of the Protestants in Europe in the 1500s, and the Great Awakenings in this country from about 1730-1800, there was a revival in the understanding of Christian faith as a "following;" a way of life. In last month's article I suggested that to be a Christian is not just to say that I believe in Jesus Christ, but it means I intend to live with Him as my Lord (or Master) and to become like Him. This is not a one-time decision; this is a series of daily decisions (Luke 9:23- taking up our cross daily).

Let me put it this way. While Jesus talked to His earliest disciples about being "fishers of men" (Matthew 4:19, Mark 1:17, Luke 5:10), we have tended, over much of history, to see preaching the gospel as a kind of "catch and release" fishing. The preacher told some of the story of Jesus that we ponder and appreciate, but that was as far as it went. The preacher earned points for being insightful and interesting, but the people didn't change much. In the world in which I grew up (if I can say I "grew up"), once you were attending a church somewhere it was assumed that you were now a Christian and didn't really need to do much more to be like Jesus- maybe a few minor things, but you were practically there. I suspect this was similar in the 1500s and the 1700s. But what we saw then was the emergence of preachers and teachers who recaptured the idea that preaching was about inviting people to start a new way of life as a follower of Jesus. It is no accident that so many of the Christian denominations emerged in those time periods when people were looking for more than just a weekly message. The world was ripe for small group ministries like the Methodists and the Evangelical church, from which Maple Street emerged.

All this is just to say the purpose of our gathering together, whether in large groups or in small groups, is to love one another and encourage each other to make those changes (often in small pieces) that make us more like Jesus each day. These days apart from our building, we are challenged with how to do that. However, I suspect that even when we had the freedom to use our church space however we wanted, we were not doing as much as we could toward loving one another and becoming more Christ-like. So for me this time gives us the opportunity to look at ways to do it better.

Regardless of the circumstances, our call to love each other and to become more like Christ hasn't changed. I pray for you to be strengthened today and for all of us to find new ways to build each other up.

In Christ,
***********************************************************
From the Worship Team:
Welcome Back
Has it really been two long months since we have worshipped together in the sanctuary? After much consideration it was voted and approved at Admin Council that June 14th will be our first week back for "public" worship.

While this may seem like a long way off, there is much to be done. Just like opening the state back up, there are some that will say it should happen now, and others that think it is too soon.

The Worship Committee and Trustees have formed a task force to work on all the details. We will be following the Governor's mandates and the conference's recommendations.

We are all excited to be back together for worship, but nervous and uncomfortable at the same time. Pastor Kevin, AV team and music department are working on a live service to be available no later than May 31, but hopefully by May 24, 2020.

As soon as all details can be worked out, they will be communicated, via e-mail, web posting and US Mail. For now, here are some preliminary items:

Mask will be required. We will have some available for those that do not have them. We understand there will be some, who due to health reasons cannot tolerate wearing a mask. We will make sure those individuals practice good social distancing.

The service will be shortened for now 10:15-11:00

All hymnals have been removed for now

No Sunday School for now

No coffee hour or refreshments
There are still many details to work on regarding cleaning before and after the service (cleaning items are still in high demand and hard to come by). Having an elevator attendant so only one person is touching buttons, wipe down in between restroom use, etc.

If you have any questions or concerns, please contact me. Remember this is new to all of us and the guidelines and recommendations are ever changing.

Becky Francis, Worship Chair

​​​​​​​**********************************************************

**************************************************************
JUNE BIRTHDAYS and ANNIVERSARIES
4 Judith Haley (80)
5 Renee Long
7 David Francis
11 Kelli Landrum
12 Dave Starner (83)
14 Terry Markwood
15 Bruce Frank (85)
20 Jensen Haning
John Long
Patricia Oakey
21 Billy Edwards
John Russo
Richard Sherwood
28 Kelly Craiglow
Donald Williams
29 Rob Schwinn
ANNIVERSARIES
9 Emmerson & Bea Rarick (57)
15 Don & Barb Gillotte
17 Robert & Pat Oakey
20 Rick & Dianne Combs (50)
23 Billy & Cassie Edwards
25 Dave & Carolyn Starner (55)
28 Donald & Jacqueline Dayton
***********************************************************************************
SOS Class Meeting on Zoom
The SOS Sunday school Class is now meeting virtually every week! Our first meeting was on May 14, Thursday, at 2:00, with 16 participants. We are studying the books of Daniel and Esther, using Max Lucado's Life Lessons from Daniel and Esther. Most of us have figured out how to get connected with audio and video, or just by phone with audio only. The rest should soon have it mastered. Our teacher for the first two lessons is Loretta Kruse, and others will be teaching future lessons. We have figured out how to have our prayer board clearly visible to all with video, and how to post photos of Daniel from artwork. We will be happy when we can meet at church again, but in the meantime, we press forward to the goal - virtually. Not bad work for the old class! Dianne Combs
***************************************************************************
Kroger Community Rewards
Maple Street Church has received a check for $185.09 for the time period of February 1 thru April 30, 2020. There were forty-one households that participated.
If you are a member of the Kroger Community Rewards Program, you may have noticed that you do not see the name of our church listed at the bottom of your Kroger's receipt after your shopping expedition. I was concerned that we were no longer receiving monetary benefits from our grocery purchases. But, I received an email from the Kroger Company and they reduced the size of their receipts due to the increased volume of recent sales. Each of your Kroger purchases returns money to Maple Street UMC as long as you are signed up for the Rewards Program and you use your Kroger Shopper's Card.
To sign up for the rewards program: Go to Kroger.com. Scroll down to the bottom of the page. Under COMMUNITY, you will find Kroger Community Rewards and click on this link and follow instructions. Our organization name: MAPLE STREET UNITED METHODIST CHURCH. Our number: FV905
***************************************************************************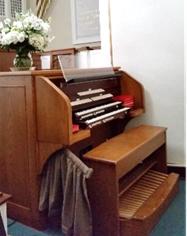 Organ Repair Fundraiser Coin Banks
The coin banks were to be turned in during worship on Easter. Please continue saving and the banks will be collected when church services resume.
​​​​​​​

***********************************************************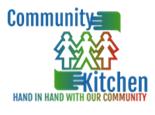 Feed My Sheep" is a directive given by Jesus in John 21:15. It is repeated in John 21:16 and John 21:17.
This is a powerful instruction to bring God's love to all people. Maple Street's vision is to feed the body and feed the soul while connecting families to Christ. The Community Kitchen outreach program continues to bring food, meet the physical needs, and bear their witness to God's love.
On Wednesdays and Fridays, we provide breakfast, shelter, and lunch. We have also provided a simple breakfast, Wednesday, Friday, and Saturday, for those in Foundation Shelter during the month of May. Our routine: Monday, receive, sort and store donations from Kroger and that's mostly baked goods. Tuesday, thorough cleaning and sanitize plus prep items for Wednesday as needed such as peeling potatoes or making jello. Wednesday, we serve breakfast and lunch for 15 to 30 people. We thank God for Thursday, a day of off. Friday, prepare and serve breakfast and lunch to 30-35 people. We reach out individually to know our guests and provide God's witness to each and all.
Marion Sherwood
***********************************************************
FREE STORE
The tentative reopening date for the Free Store is September 15th. We may try to open on Tuesdays instead of Wednesdays which will help with the safe distancing practice with the guests of the Community Kitchen.
**********************************************************************************
Laity Ring – You are invited to join the Laity Ring in their "Zoom" meetings. They are on-line on Wednesday evenings at 7:30 pm. You may also call in and listen. Please call Dianne Combs for instructions.
***************************************************************************
Thank you to all the wonderful people at Maple Street. I have been blessed to receive several cards and phone calls. I am uplifted and feeling better. Judy McGath
****************************************************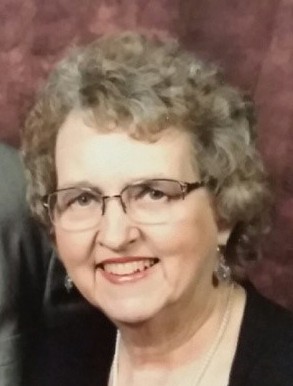 Farewell! I have thoroughly enjoyed my time at Maple Street. I firmly believe that God lead me here back in September 2014. I have been so blessed to have met, worked, and shared so much with all of you. Maple Street is my second church home.
I realize (and I have tried to resist) that I'm getting older and with Nate retiring, we need more time to spend with family, our music, and each other. In my younger years, I played some violin and so have started taking lessons. I just had my mother's 100 year old violin restored. I'll never play as well as she but I can enjoy each moment and memory.
I love these lyrics from a song performed by Whitney Houston: Give me one moment in time when I'm more than I thought I could be. When all of my dreams are a heartbeat away and the answers are all up to me (mostly God). Give me one moment in time when I'm racing with destiny. Then in that one moment of time, I will feel, I will feel eternity. You're a winner for a lifetime if you seize that one moment in time. Make it shine.
Farewell Maple Street but you will never be forgotten. Peace, comfort, and strength as you walk hand in hand with God! I know you will take each moment in time and make the "son"shine!
Sandy Wince